Personal Tracking System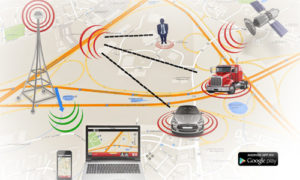 Tracking gives you full control in today's crazy world. These reliable devices and applications could help you prevent a tragedy with your children, teens or senior parents in your life, or Track your field sales executive Live Location on your
Web / Android devices, they simply give you more peace of mind knowing you are connected to those you love most.Be in the know all day and from anywhere with full time tracking and access this data from the website or with the Android mobile app.
How does it work?
Mobile App, Locate
Just install an app on your loved one's / Employees Android Smartphone & see their location information in real-time from a website or from your Android Phone. Locate uses GPS /A-GPS and GSM cellular technology to send the location information to our system, from the smartphone, from where you can access this at any point of time. Both these solutions, also allow you to set real time alerts, like Geo-Fence Alerts, which automatically lets you know whether you loved ones have reached or left from
a particular place.
* On Tracked Device GPRS / GPS Should be on
Benefits
Track Anyone – Use as a People tracker for kids, teens, senior parents and special needs loved ones. Know where they are even when you can't be with them.
Easy to Use App
Customer reviews confirm that Locate app is the best and easiest to use GPS tracking.
Zones and Alerts
Create geo-fence zones and receive alerts via text message.
Play back History
You can view and Re-Play any journey made by your people / Employee.
Real Time Monitoring
Monitors Live location Movement & offers Real Time Web based GPS Tracking With Reports.